Two words: Special Features.
If your Silver-Screen Western Hero wanna-be has a New Year's resolution that entails
learning to kick miscreant butt in showdowns
wearing spurs that jingle, jangle, jingle
eating calf nuts on the range in between cattle drives and drinking bad rye in shot-up saloons (whee!)
then he or she is going to need a go-to pick-me-up for those times when shuffling papers or filing for unemployment is a bit too unheroic.
Give the awesomeballness of the DVD "Special Edition" The Good, the Bad, and the Ugly, which not only includes the pause-worthy, universe-stopping battle of the stares of the film's three iconic stars but also a fistful of extras like a documentary on Sergio Leone's operatic style, an epic making-of, and, for ultimate geeking out on all things spaghetti, commentary by film historian Richard Schickel (I know–that shivered my timbers too).
Give the DVD release of Appaloosa, the best-buds western starring Ed Harris and Viggo Mortensen–okay, okay, they were basically married. Watch your hero swoon at western porn (those delicious shots of leather saddles and gleaming six-guns at the ending credits), and take up knitting or something while your hero is riveted by a western-nerd-worthy documentary on the historical accuracy of the film, a graceful description of the re-creation of the town of Appaloosa someplace way the hell away from anything, and excellent poetic commentary, laconic style, by director/actor Ed Harris and screenwriter/producer Robert Knott.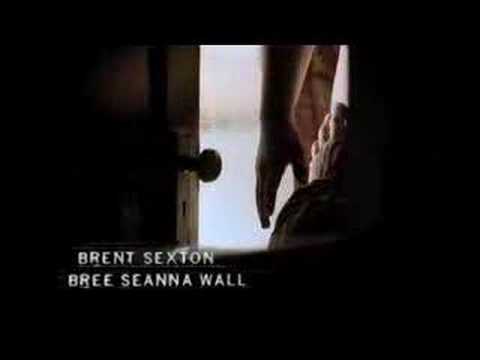 But the Stocking Stuffer of the Year award has to go to the new Blu-ray release of Deadwood, as in all f**king 36 episodes. Although my TV is powered by prairie c***sucking dogs running on wheels, even I know that this Blu-ray edition is just another word for a motherf***king piñata of eye-candy period sets, historically-accurate-and-if-not-who-the-hell-cares gear, and mud-spattered f**king cowboy boots. In this new format, the town of Deadwood and its denizens become even more mythological, dense, exact, and elemental. The theatrical flair of the motherf**king dialogue, the bizarre machinations of blow jobs and fist fights and explosive gunshots finally have the right setting. And for those who jones for even more of ever f**king more, the special features include the bittersweet "The Meaning of Endings," a rumination by series' creator David Milch on the tragic end of the Shakespearean HBO drama. The Bard would be proud.
But most of all, give the gift of time. Becoming a hero doesn't happen overnight, although courageous, life-saving decisions only need a split second. For most schlubs, becoming a hero takes hours of sweaty practice and extreme headache-inducing concentration, as well as the right gear (more on the importance of boots here). So don't tack on a "The End" to your loved one's aspirations–give the gift that keeps on giving, from opening vista to ending credits.